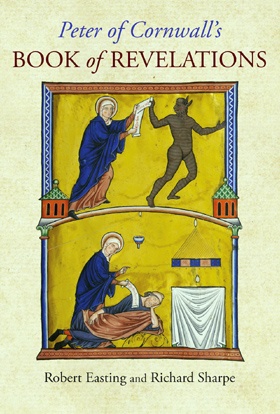 Studies and Texts 184; British Writers 5. 2013. xvi, 616 pp., plus 2 b/w plates
ISBN 978-0-88844-184-3 • Cloth • $150.00
This volume aims to introduce to a wider audience Peter of Cornwall (c.1140–1221), the diligent and methodical compiler of monumental works, of which one, the Liber Reuelationum, preserved uniquely in Lambeth Palace MS 51, is the focus for this study.
NOTE: Co-published with The Bodleian Library (ISBN 978-1-85124-254-2).  Customers in Europe, including the United Kingdom: please order this title from Bodleian Library Publishing.
READ MORE