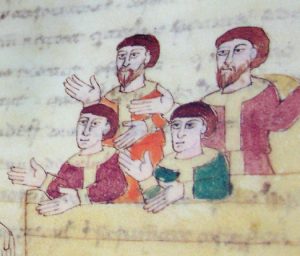 The Institute would not be able to fulfil its mandate without the generosity of its many supporters. We are also proud to be associated with the scholars and organizations listed here.
The Friends of the Library – A group of active supporters of the Institute's Library, devoted to raising funds, undertaking special projects, and organizing events and lectures.
Benefactions and Bequests – The Institute welcomes gifts and bequests in furtherance of its objectives. 
Doctors of Letters, honoris causa – This degree has been conferred at the Institute's academic convocation to these distinguished individuals.
Sine Nomine – The Institute's Ensemble in Residence.
In memoriam