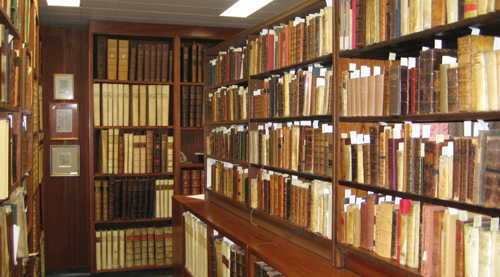 The Library of the Pontifical Institute of Mediaeval Studies is located on the fourth floor of the John M. Kelly Library at 113 St Joseph Street, Toronto. Library materials do not circulate. Access is typically granted to those working in medieval studies, including professors, students, and visiting scholars. For more information, consult the General Information page listed below.
General Information: Hours, Access, Staff – Current hours of operation, information on accessing the collections, staff contact details, policies and regulations, librarian's report.
A Conspectus of the Collections at the PIMS Library – Includes an overview of special collections, and links to catalogues and checklists of the PIMS Library's holdings of manuscripts, incunabula, and pamphlets, among others.