The W. John Bennett Distinguished Visitorship
A programme designed to bring senior international scholars to Toronto to play an active role in the academic life of the Institute
History of the Visitorship Programme
In 2010, the Institute, with a grant from the Bickell Foundation and in collaboration with the University of Toronto's Centre for Medieval Studies, established a Distinguished Visiting Scholar programme designed to bring senior international scholars to PIMS and Toronto during their academic leave or sabbatical year. The Visitor is asked to give a public lecture, attend Institute post-doctoral seminars where appropriate, consult with graduate students, and play an active role in the academic life of the Institute while pursuing his or her own research.
The Visitorship was endowed through the generosity of Mr W. John Bennett of Montreal, and the first appointment was made in 2010. The Centre for Medieval Studies of the University of Toronto, through the generosity of the University's former chancellor, the Hon. H.N.R. Jackman, has since provided an equal endowment in support of the Visiting Scholars Programme. These gifts have been recognized through the naming of the W. John Bennett Distinguished Visiting Scholar at the Pontifical Institute of Mediaeval Studies and the Centre for Medieval Studies, University of Toronto.
The Current Distinguished Visiting Scholar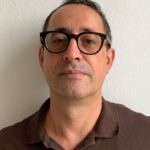 Pasquale Porro, PhD in Philosophy (Rome 1994), is Full Professor of Medieval Philosophy, Ancient Philosophy and Dante Philosophy at the Department of Humanities [StudiUm] of the University of Turin. He has published extensively on Scholastic philosophy.
To read more, click here.
W. John Bennett Distinguished Visiting Scholars from Past Years