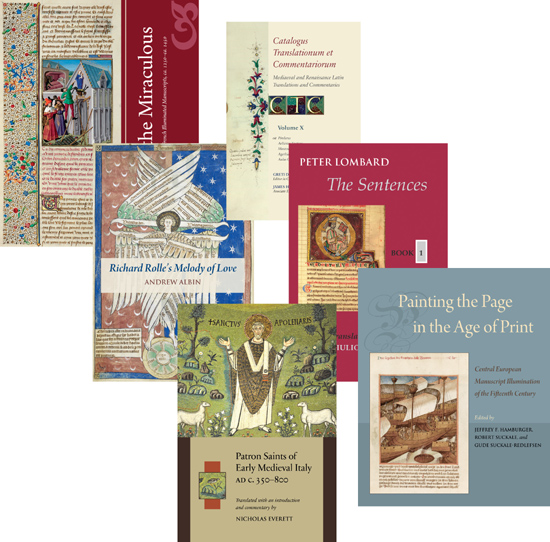 Operating as a university press, the Institute publishes the results of research carried out by medievalists from all over the world. 
The PIMS Catalogue – All PIMS publications that are currently in print are featured here.
Books for the Classroom – A list of our editions and translations intended for course use.
Ordering PIMS Publications – Our books can primarily be ordered through our distributors. See this page for details.
Desk Copy Policy – As well as our policy on review copies.
Sign up for E-Mail Alerts – To receive notices of our new publications.
The Institute's Journal: Mediaeval Studies – Editorial purview, notes for prospective contributors, indexes, and information on subscriptions.
An Overview of the PIMS Publications Programme
Submitting Your Manuscript – Information and guides for prospective authors.
The Etienne Gilson Lecture – Delivered every year by a senior medievalist. Some of the lectures are published in pamphlet form; some are available on this page as PDFs.