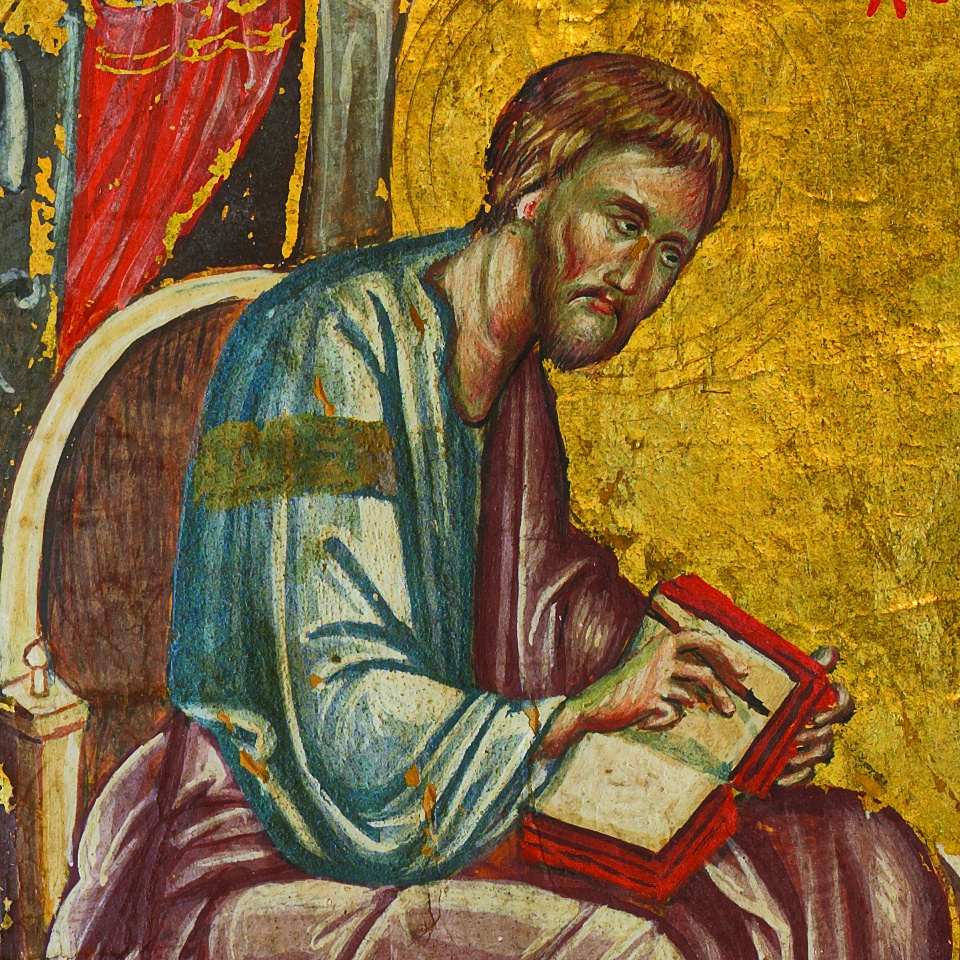 Submitting Your Manuscript
The Institute urges medievalists from all parts of the world to submit proposals for book-length manuscripts.
The Institute and Its Publications Programme
The Institute of Mediaeval Studies was founded in 1929 under the auspices of St Michael's College and the Congregation of the Priests of St Basil. Honoured with pontifical status in 1939, it would become a model for centres in medieval studies worldwide. When it was established, many of the Institute's fellows trained in Paris, Louvain, Krakow, Munich, and Oxford. This wide reach continues today, and is reflected in the history and the development of the Institute's publications programme.
Operating as a university press, we publish the results of research carried out by medievalists from all over the world. We produce 10 to 12 books per year, not only in broad areas such as medieval literature, history, philosophy, and theology, but also on a range of specialist subjects such as paleography, codicology, diplomatics, law, liturgy, romance philology, and the art of illuminated manuscripts.
Our mandate to ensure medieval thought and writing are accessible to generations of scholars is reflected in our commitment to critical editions for research, translations for the university classroom, monographs, and reference works.
We have a worldwide sales and distribution network. In North America, University of Toronto Press handles distribution of all our titles. In the rest of the world, we are distributed by Brepols Publishers. This combination gives us access to all markets for scholarly books.
Our Authors and Editors, in Their Own Words
"As a small-house press with a reputation for advancing medieval scholarship of the highest caliber, the Pontifical Institute of Mediaeval Studies offers early career scholars a valuable opportunity to bring new work to print under the expert and hands-on guidance of a generous editorial team. Themselves committed scholars, the staff at PIMS care deeply about your work and want to see it take shape in its fullest, most rigorous, and most stylish form, on a timeline that is as respectful of the project's integrity as it is of your career trajectory. I simply could not have produced the book I did with a larger press; PIMS enabled me to realize the project beyond what I could initially have imagined, and the work is all the better for it." — Andrew Albin, Fordham University

"The press of the Pontifical Institute of Mediaeval Studies is of course well respected for its Studies and Texts series; but in addition to being highly respectable, the editorial staff of the press were quite wonderful to work with, responding quickly to all communications, being thoroughly helpful with our Latin edition, which was expertly refereed and handled with loving care, while offering us a very welcome amount of creative control over the shape of our book. Beyond this it is hard to think of any other press specializing in medieval editions and textual studies that would have complemented our work with such a lovely jacket design." — Claire Fanger, Rice University, and Nicholas Watson, Harvard University

"My series Text Image Context was conceived to provide a place for innovative studies, principally, although not exclusively, of illuminated manuscripts and related issues of interpretation, published to the highest standards of both editing and design. The Press has followed through beautifully, producing serious academic books that also have great visual appeal. From the start, it was my view that a series devoted to books as beautiful as illuminated manuscripts should themselves be beautiful, and in this the Press has met and surpassed my expectations." — Jeffrey F. Hamburger, Harvard University

"I chose to publish my monograph with the Pontifical Institute of Mediaeval Studies because of its outstanding international reputation and tradition of publishing quality editions and translations of medieval texts. My experience with the press and, in particular, its extremely knowledgeable editorial staff exceeded my highest expectations. The editors were meticulous throughout the process of preparing my monograph, and I benefitted immensely from their knowledge and expertise on the subject. I am thrilled with the finished product, and sincerely hope to have the opportunity to publish with PIMS again." — Natalie M. Van Deusen, University of Alberta

"We published a somewhat sprawling collection of articles on the medieval reception of Aristotle's works on logic and metaphysics with PIMS in 2017. We have had many occasions since then to look back wistfully at a publishing experience that is becoming, it seems, increasingly rare. Not that it was all a bed of roses: in fact, our work got off to an inauspicious start and could not be finished for several years. Who knows where it would have ended up if it had not been for the firm but unfailingly friendly hand of Fred Unwalla and his team, who guided us, as relatively inexperienced editors, with amazing dedication, skill, and patience through the process. For this we are forever grateful. The volume has been very well received. What reviewers have not sufficiently noted are the remarkable production values." — Christina Thornqvist and Börje Bydén, University of Gothenburg
Submissions
We welcome submissions for book-length manuscripts from medievalists at any point in their careers. Shorter submissions, particularly research involving unedited manuscript and archival material, may also be submitted to the Institute journal Mediaeval Studies; please contact the journal's Editor, Jonathan Black.
Proposals
Before submitting a complete book-length manuscript, please inquire or send a proposal. A proposal should be sent as an electronic file in MS Word format, and should indicate the subject matter of the book, outline its argument, and describe the importance of the overall project to the field. It should also include a provisional table of contents, a sample chapter, and a brief accounting of non-textual components such as tables, images, maps, or musical examples. Please also provide the approximate length of the total work, as well as the proposed date of submission of the entire manuscript.
Once a proposal has been received, members of our editorial staff will examine it and provide a timely response. If the proposal is of interest, we may, in some cases, offer an advance contract. This contract indicates our serious interest in the proposal, and provides an offer to publish, which will include certain conditions including final approval of the manuscript and, in many cases, a publishing subsidy.
The Completed Manuscript
When the manuscript is completed, the author is expected to submit a copy in electronic form that comprises:
the text, with footnotes or endnotes embedded;
prelims, including a title page, paginated table of contents, preface, and acknowledgements;
back matter, such as appendices and bibliography;
any images, figures, and maps (submitted as low resolution digital files at this stage), all clearly identified and accompanied by concise captions.
Please follow our guidelines for manuscript preparation.
Internal Evaluation and Peer Review
When a complete manuscript is submitted, it is examined by members of the publications department and, where appropriate, by the relevant series editors. If the preliminary impression is favourable, the manuscript is sent to two independent external readers for appraisal.
No decision to publish can be made without the recommendation of the two readers or of any further readers the department may appoint. If the readers give only qualified approval, consideration for publication will go forward once the author has revised the work (or answered any objections).
The final decision to publish rests with the Institute's Manuscript Review Committee, a group of senior scholars charged with maintaining the integrity of the PIMS imprint.
Editing, Typesetting, and Indexing
When the typescript has been accepted for publication, the copyediting process will begin. High-resolution digital files of all images and any other non-textual material should be submitted at this time.
Accurate citation and acceptable style remain the responsibility of the author; we follow the Chicago Manual of Style, but have developed an internal style guide. The work will be turned over to a copy editor in order to resolve mechanical errors, inconsistencies, etc. The author will then be able to review the copyedited work before it is submitted for typesetting.
After the manuscript has been typeset, the author will receive PDF proofs to review, and will be expected to supply an index (or indexes).
Funding
Even if scholarly and academic evaluation is wholly favourable, financial considerations must often weigh in the decision to publish. Like all scholarly presses, the Pontifical Institute operates on modest margins, and most titles can be published only with subsidies. If the author's own university or affiliated academic body can provide a subvention, the decision to publish may be facilitated; otherwise funding must usually be sought from some outside granting agency. Works by Canadian authors may be eligible for grants from the Awards to Scholarly Publications Program sponsored by the Federation for the Humanities and Social Sciences.
Rights and Permissions
Permission to use material held in copyright, including all photographs of manuscripts and historical objects, is the responsibility of the author. The Institute holds the copyright to all works it publishes.
The author receives a number of complimentary copies of the book and may purchase additional copies in any quantity at any time at a discount of 40% off the current list price.
The press distributes review copies to Speculum and to the principal journals in the field, and also submits copies of every book published to the legal deposit program of Library and Archives Canada.
Contact Information
Editorial inquiries and manuscript proposals should be addressed to the Editor in Chief, Fred Unwalla, or to James Carley, Chair of the Manuscript Review Committee.
For an overview of the PIMS editorial programme and descriptions of our book series and subseries, please visit our Publications Programme webpage.

Resources for Authors and Editors