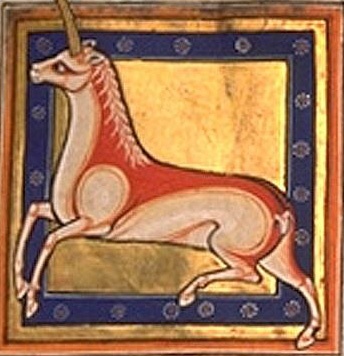 Concert: "De animalibus: A Medieval Musical Bestiary"
Saint Thomas's Anglican Church, 383 Huron Street
The medieval bestiary was a compendium of natural history, legend, and pious allegory. Beginning with the 7th-century Physiologus of Isidore of Seville, these anthologies described animals familiar, exotic, and imaginary, their appearance, habits, symbolism, and theological significance; many were decorated with remarkable miniatures. The wealth of moral and mystical interpretation in these collections informed generations of poets and musicians. Our final programme of the season offers a tantalizing introduction to the place of the bestiary in medieval culture.
Single-ticket sales are handled by the University of Toronto box office, UofTtix. Tickets are $20 ($15 for students, seniors, unwaged). For subscriptions or reservations, please call 416 638 9445, or write to Sine Nomine.  For further information, visit the Sine Nomine website.
All concerts take place at Saint Thomas's Anglican Church, 383 Huron Street, Toronto. This attractive and historic building has warm, clear acoustics, ideal for listening to medieval music, and is conveniently located just south of Bloor Street West, between the St George and Spadina subway stations.