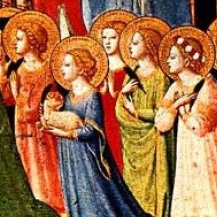 Concert: "In Praise of Holier Women"
Church of Saint Mary Magdalene, 477 Manning Ave., Toronto
In this concert, Schola Magdalena celebrates female saints, ancient and modern. Come as you are; pay what you can.
Schola Magdalena is dedicated to the performance of medieval music – from Medieval chant and Gregorian chant to Hildegard of Bingen to the polyphonic masterpieces of Dufay – as well as modern music for women's voices by Canadian composers.
For more information, please visit www.scholamagdalena.ca.