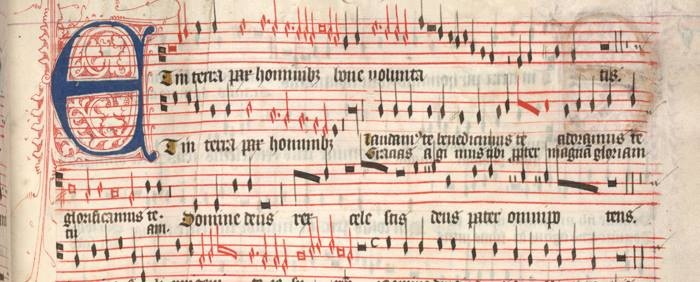 Concert: "La contenance angloise: Fifteenth-century musical innovation"
SINE NOMINE the Institute's ensemble for Medieval Music in residence.
Saint Thomas's Anglican Church • 383 Huron Street
In the early 15th century, English composers such as John Dunstable and Leonel Power developed a new style of polyphonic music featuring full, "sweet" harmonies and smooth melodic movement. This "English manner" of music became popular on the continent, in part through the political alliance between England and the Duchy of Burgundy, and was a major influence on the composers of the Franco-Flemish Renaissance. We present a selection of favourites and little-known gems from this important musical movement.

The concert is dedicated in memoriam Andrew Hughes.
Organized by Andrea Budgey.
Tickets $20 / $14 students/seniors/unwaged.