The Friends of the Library Christmas Raffle
Laurence K. Shook Common Room, PIMS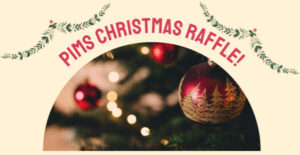 In lieu of our annual Christmas Tea, we are holding a COVID-friendly raffle! Prizes to include Irish Whiskey, Medieval Art Books, Christmas Cards, and more!
Recommended $5 donation. All donations go to support the PIMS library, and every donation gets a prize! Drop-in times are between 4 PM and 6 PM. Masks required indoors.
Questions? Please contact hannah.robinson@mail.utoronto.ca.