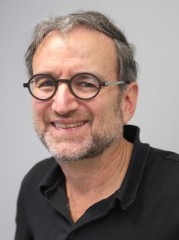 Lecture. Jack Kugelmass: "Yiddish on the Battlefields of Spain."
UTSC Centre for Ethnography, MW 296
Travel and Translation in the Jewish World, Lecture One.
The Centre for Ethnography at UTSC and the Jackman Humanities Institute Program for the Arts on Translation and the Muliplicity of Languages are pleased to present:
Jack Kugelmass, Mellon Legislative Professor and Director, Centre for Jewish Studies, and Professor of Anthropology, University of Florida
Yiddish on the Battlefields of Spain: Memory, Travel and War Reportage
With responses by:
Galit Hasan-Rokem, Max and Margarethe Grunwald Professor of Folklore (Emerita) at the Hebrew University of Jerusalem, and 2014 Visiting Scholar, The Bildner Centre for the Study of Jewish Life, Rutgers University
Alejandro Paz, Anthropology and Linguistics, University of Toronto
This event is the first of two in the series, "Travel & Translation in the Jewish World". The second event in this series is a talk by Galit Hasan-Rokem titled Travel as Curse and Promise: The Wandering Jew From Medieval Legend to Modern Symbol. It will take place on 1 April at 4:00 pm in the Jackman Humanities Institute, room 1040 (170 St. George Street).  The respondents are Jack Kugelmass and Anna Shternshis.
Download flyer [pdf]