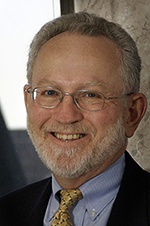 Lecture. John J. Contreni: "Replacing the Classics in the Carolingian Age"
Department of History, Purdue University
Room 310 • Centre for Medieval Studies, 125 Queen's Park
Professor Contreni will discuss his current work toward a new paradigm for understanding the role of the Roman classics in Carolingian intellectual culture, in conversation with those who attend.
Prof. John Contreni, in addition to delivering the O'Donnell Memorial Lecture in Medieval Latin Studies on February 7, has kindly agreed to assume the role of George Rigg Visitor in Medieval Latin Studies for events on Thursday, February 6. Prof. Contreni will meet with half a dozen doctoral students that morning and over lunch to discuss their current work in informal conversation, and then will present a seminar at 2.30 on his own work in progress, entitled "Replacing the Classics," in which he will discuss his formulation of a new paradigm for understanding the engagement of Carolingian intellectuals with the literary legacy of classical Rome. The seminar is intended as a participatory conversation and is open to all.
An endowment in support of the George Rigg Visitorship was begun in 2008 to foster informal, small-group contacts between a distinguished visiting scholar and members of the CMS community, especially doctoral students. It honors the signal contributions of Professor Emeritus A.G. Rigg to Medieval Latin teaching and research at the CMS over the span of some forty-five years. Further contributions to this endowment will enhance the flexbility and scope of events that can be offered under the auspices of the Visitorship in coming years.
ALL ARE WELCOME TO ATTEND THIS INFORMAL SEMINAR