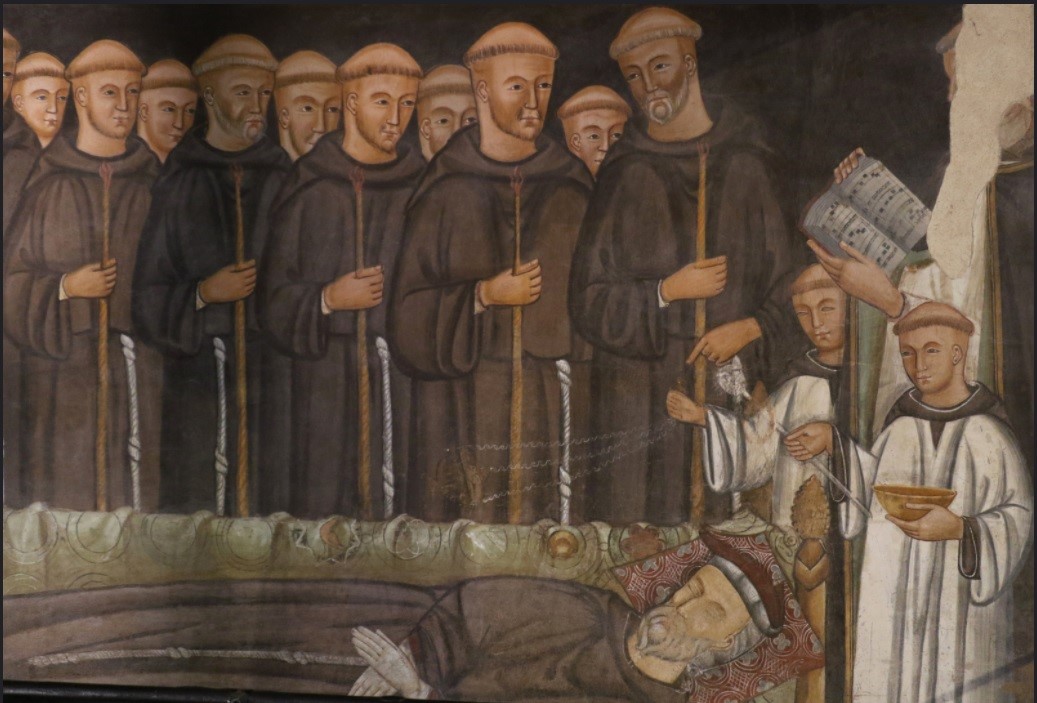 Seminar: "Lay Death and Burial in Religious Habits in Medieval Europe: Questions and Preliminary Findings"
Kirsten Schut (Mellon Fellow, PIMS)
Laurence K. Shook Common Room, PIMS, and online
From the early Middle Ages into the modern era, pious lay Christians have sometimes opted to die and/or be buried wearing the habits of religious orders in the hopes of improving their chances of salvation. Documented cases of deathbed entrance to the monastic life date back to at least the ninth century, and this practice was common among the European knightly and noble classes by the twelfth. During the later Middle Ages, it evolved into simply using religious (often mendicant) habits as burial garments. This practice became enormously popular in Italy and other Catholic regions during the early modern period, and in some places commercialized versions of mendicant habits continued to be standard items of burial clothing well into the twentieth century. A full account of the long history of this practice remains to be written.
In this talk, I will provide an overview of the custom of lay death and burial in religious habits and present some of my active research questions and preliminary findings about its origins and evolution during the Middle Ages.
The seminar begins at 3:10 PM Eastern time.
Join Zoom Meeting: https://utoronto.zoom.us/j/87682191008
Meeting ID: 876 8219 1008
Passcode: 505312
Image: A layman being buried in a Franciscan habit. Detail from the tomb of Antonio Fissiraga (d. 1327), Church of San Francesco, Lodi.