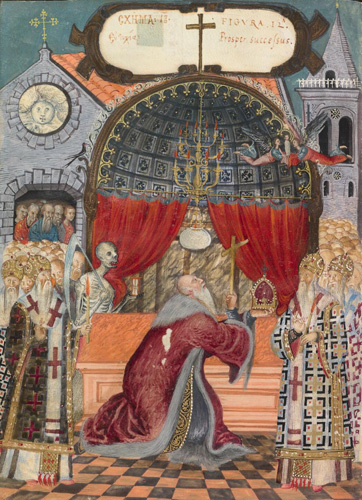 Seminar: "The Apocalypse of Methodius of Patara (Pseudo-Methodius): From Late Antique Mesopotamia to the Mediaeval Imagination"
Christopher Bonura (Mellon Fellow, PIMS)
Laurence K. Shook Common Room, PIMS
Though today it is little known outside of specialized scholarship, the Apocalypse of Methodius of Patara (otherwise known as Pseudo-Methodius) was a staple of mediaeval libraries. Written in Syriac in Arab-controlled Northern Mesopotamia at the end of the seventh century, it was quickly translated into Greek, Latin, Coptic, Armenian, and Slavonic. Only a few decades after its composition somewhere near the intersection of the borders of modern-day Turkey, Syria, and Iraq, a Latin translation was being read and copied in the monasteries of modern-day France. Later, it was translated into many European vernaculars, including German and Middle English. Its influence on Western mediaeval literature was profound.
This paper will explore why this apocalypse from the East proved so popular through the Middle Ages and into the early modern period. While recent scholarship suggests the Apocalypse of Methodius of Patara was primarily read as an anti-Muslim polemic, this paper will argue that the Apocalypse's appeal was wider and more political. Written soon after the Arab conquests had broken the power of the Christian Roman Empire in the Near East, and in an environment in which religious controversy had sundered the bonds of local Christians with the empire, the Apocalypse drew on earlier Syriac literature to make a rearguard defense of the historical importance of Christian empire. This paper will suggest that the translation of the Apocalypse into new languages made it available to readers who found its arguments novel and appealing, especially in European successor states attempting to revive Rome's empire. Finally, the paper will look toward avenues of future research on this subject.
This seminar will be taking place in person. All COVID-19-related University protocols will be in place and adhered to. If you would like to view the Zoom livestream instead of attending in person, please contact Institute Secretary Cynthia Watson.