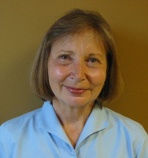 The 2015 Gilson Lecture: "How Could We Become Equal to the Angels? Late Thirteenth-Century Debates about Human and Angelic Capacities"
Bonnie Kent (University of California, Irvine)
Room 400, Alumni Hall, 121 St Joseph Street
Bonnie Kent is Professor of Philosophy at the University of California, Irvine, and President Elect of the Society for Medieval and Renaissance Philosophy. She earned her Ph.D. at Columbia University and later returned to teach at Columbia, both in the department of philosophy and in the department of religion. Her research focuses on issues in Christian ethics and moral psychology in the Middle Ages. Her publications in these areas cover a wide range: from Augustine and twelfth-century theologians inspired by his writings, through Thomas Aquinas and later thirteenth-century thinkers, to John Duns Scotus and William of Ockham. Support for her research has been provided by the American Philosophical Society, the National Endowment of the Humanities, and the Centre for Ethics, Philosophy and Public Affairs at the University of St Andrews. She is currently at work on A History of Ethics in the Later Middle Ages: From Peter Abelard to Gregory of Rimini.
Each academic year the Institute has invited a senior medievalist to give the annual Etienne Gilson Lecture, established in honour of the Institute's founder, and the remarkable range of his activities as historian, philosopher, and critic. Among the distinguished contributors to the series are fellows of the Institute, as well as scholars from Canada, Europe, and the United States, including Peter Brown, Marcia L. Colish, Giles Constable, Jacqueline Hamesse, Mark D. Jordan, Francis Oakley, Joseph Owens, Jaroslav Pelikan, Otto Hermann Pesch, Brian Stock, and John F. Wippel.
A reception will follow the lecture in the Laurence K. Shook Common Room at the Pontifical Institute of Mediaeval Studies, 59 Queen's Park Crescent East. For further information, please contact Institute Secretary Barbara North at 416.926.7142.