In Memoriam: Jennifer Rigg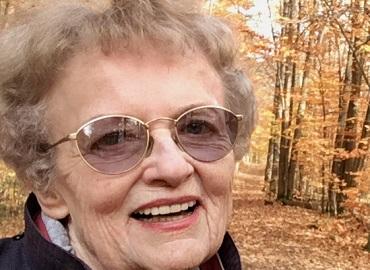 In memoriam
It is with sadness that we report the loss of Jennifer Rigg.
Jennifer Rigg, poet, author, and wife of George Rigg was born in India on 4 March 1939. After having completed her studies in India, Singapore, York, and St. Andrews, Jennifer met her future husband George at Oxford. The two soon married and then moved to Toronto in 1968, when George took up his appointment at CMS. While George taught and conducted his research between 1968 and 2019, Jennifer published numerous novels and articles of verse; all the while, the two were inseparable lovers of nature and hiking. In July Jennifer made a generous donation to the Dictionary of Old English, founding the George and Jennifer Rigg Editorship. Jennifer will be missed as an integral member of CMS's founding community.
A memorial service will be held at 11:00 a.m. on Saturday, November 19th at the Humphrey Funeral Home A.W. Miles – Newbigging Chapel, 1403 Bayview Avenue (south of Davisville).
In lieu of flowers, donations can be made in Jennifer's name to an animal shelter/charity of your choice.
Photo by Jessica Lockhart