The 2019 Diploma Programme in Manuscript Studies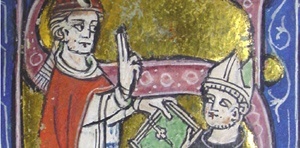 Courses
Applications are now open for the 2019 Manuscript Studies Programme, which will convene in Toronto from 3 June to 12 July 2019.
This year our programme returns to Toronto. Two courses will be offered: our core course MSST 1000: Latin Palaeography, taught by the Pontifical Institute's Leonard E. Boyle Professor of Manuscript Studies, M. Michèle Mulchahey, and a Special Subject, MSST 1004: Decorating the Medieval Manuscript, offered by Adam S. Cohen, Associate Professor, Department of the History of Art, University of Toronto.
The deadline for applications is 1 February 2019. For further details please visit the Manuscript Studies webpage.