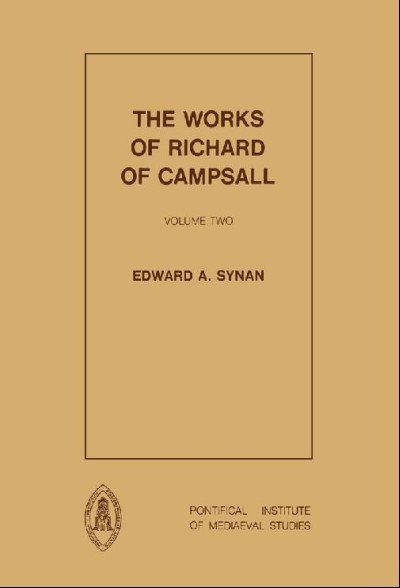 Richard of Campsall. Works II: Minor Treatises; Logica Campsale Anglici
ST 58. 1982. viii, 450 pp. ISBN 978–0–88844–058–7 • $94.95
Editions of the logical works of Richard and Pseudo-Richard (early fourteenth century).
Ordering
Customers in North America please order through University of Toronto Press Distribution. Please contact UTP Distribution directly by email, phone, or mail (PIMS books are not available through the UTP online catalogue). PIMS books are also available on Amazon.
Customers outside North America please order through Brepols Publishers. PIMS books are available through the Brepols online catalogue.