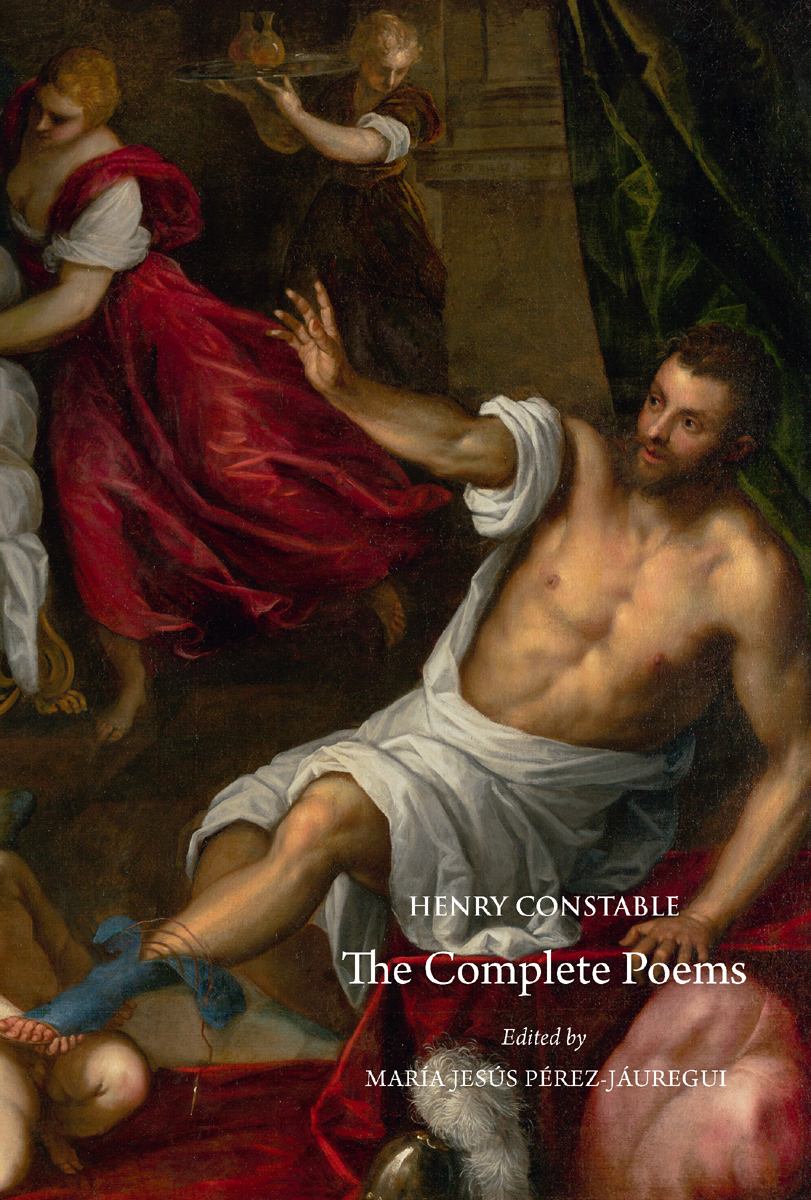 Henry Constable, The Complete Poems
Forthcoming.
Studies and Texts 232; Catholic and Recusant Texts of the Late Medieval & Early Modern Periods 5 • xxii, 454 pp. plus 8 colour plates • ISBN 978-0-88844-232-1 • Cloth • $115
Elizabethan poet Henry Constable (1562–1613), a Protestant-born Catholic convert, is a fascinating case study in how religious and political preoccupations could drive the learned across the unstable confessional divide. This book provides a new comprehensive critical edition of Constable's sonnets that returns to the primary sources – some of them newly discovered.
Constable threw over an early career of government service to work towards the return of England to the Catholic fold, and this dramatic change of course was accompanied by a turn to spiritual matters in his poetry. Under the weight of the Protestant-Whig narrative of English history, Constable was long dismissed as a minor poet, a Catholic traitor, or both, and his achievements have tended to be overlooked. His writings illustrate a journey through the confessional spectrum, revealing unresolved tensions between the public and the private, hope and disillusion, the secular and the religious.
This book rests on extensive first-hand collation, a concern with material aspects and the circumstances of textual production and transmission, and a sound grasp of the intellectual and cultural contexts. It offers readable, uncluttered texts alongside a complete textual apparatus and notes. Along with an updated biography and a study of the sonnet collections, the introduction provides an authoritative revision of the canon of Constable's poetry and an overview of its critical reception. This volume will be of interest not only to literary scholars but also to political and cultural historians working on early modern England and France and on the growing area of transnational English Catholicism.
Editor
María Jesús Pérez-Jáuregui received her doctorate in 2014 and is currently an associate professor in the Department of English and North-American Literature at the Universidad de Sevilla, Spain. Her research focuses on early modern poetry, sonnet-writing in particular, and the influence of religion on literary works, with special regard to lesser-known authors. The poetry of Henry Constable has long been a focus of her work, and is exemplified in her contributions to journals such as SEDERI, English Studies, and Studies in Philology, as well as various collected volumes. Her most recent essay is devoted to the notion of grace and the rewriting of the poetic careers of Constable and Barnabe Barnes.
Endorsements
"Drawing on manuscript evidence previously unavailable, María Jesús Pérez-Jáuregui has produced an edition of the poems of Henry Constable that is clearly superior to Joan Grundy's work published some fifty years ago. The volume should elicit re-evaluations of the verse of this late Elizabethan poet and a deeper understanding of his involvement in and response to the religious and political crises of his time." — Arthur F. Marotti, Wayne State University

"This volume represents a signal achievement. The canon of Henry Constable, based on important, substantive sources unknown to earlier editors, is presented here more fully and accurately than anything currently available, and the individual poems are expertly glossed and annotated. María Jesús Pérez-Jáuregui's edition becomes at once the standard text and the essential starting point for all further analysis of Constable as a poet." — Steven W. May, Emory University
Ordering
Customers in North America please order through University of Toronto Press Distribution by phone (1-800-565-9523) or by email (utpbooks@utpress.utoronto.ca). If you would like to order through UTP Distribution using another method such as mail or fax, please click here for a full list of contact and ordering methods. PIMS books are also available on Amazon.
Customers outside North America please order through Brepols Publishers. PIMS books are available through the Brepols online catalogue.