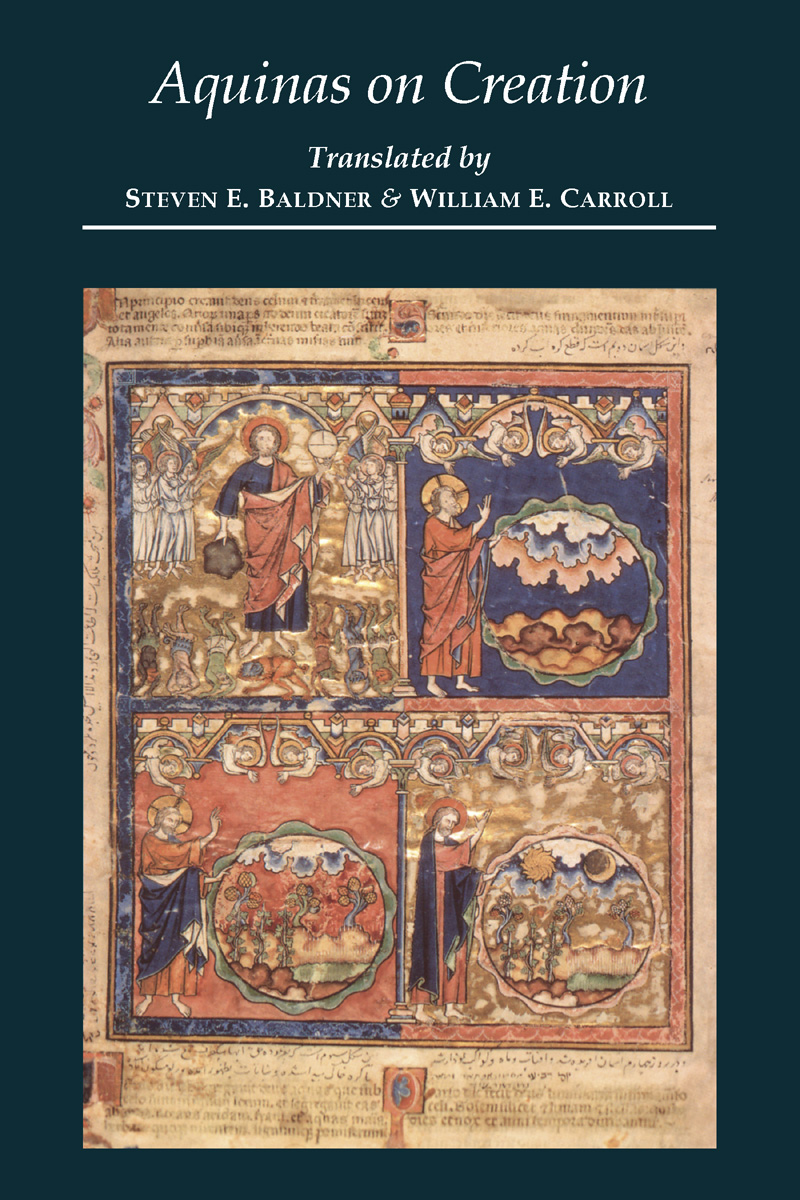 Aquinas on Creation. Writings on the Sentences 2.1.1
Translated by Steven E. Baldner and William E. Carroll.
MST 35. 1997. x, 166 pp. ISBN 978–0–88844–285–7 • $27.50
These six articles of Aquinas' Writings on the Sentences represent his most succinct account of creation, and contain his essential doctrines on the subject.
The immense achievement of Aquinas is to have explained so much of the Christian teaching on creation in philosophical terms. Nearly everything essential to the Christian idea of creation – the existence of the Creator, the uniqueness of the Creator, the fact that the Creator creates without intermedi­aries,  the fact that the creation is properly out of nothing, the fact that the Creator creates freely – is not only philosophi­cally comprehensible, according to Aquinas, but also philoso­phically demonstrable. Only one major element of the Christ­ian teaching, the temporal beginning of the world, is not philosophically demonstrable, although it is certainly com­prehensible philosophically. For Aquinas, philosophy and theology are perfect working partners: what philosophy can know only incompletely is completed by the revelation of faith. True philosophical knowledge is never rejected by theology, but only perfected and brought to completion.
Ordering
Customers in North America please order through University of Toronto Press Distribution by phone (1-800-565-9523) or by email (utpbooks@utpress.utoronto.ca). If you would like to order through UTP Distribution using another method such as mail or fax, please click here for a full list of contact and ordering methods. PIMS books are also available on Amazon.
Customers outside North America please order through Brepols Publishers. PIMS books are available through the Brepols online catalogue.
To view our desk copy policy, click here.