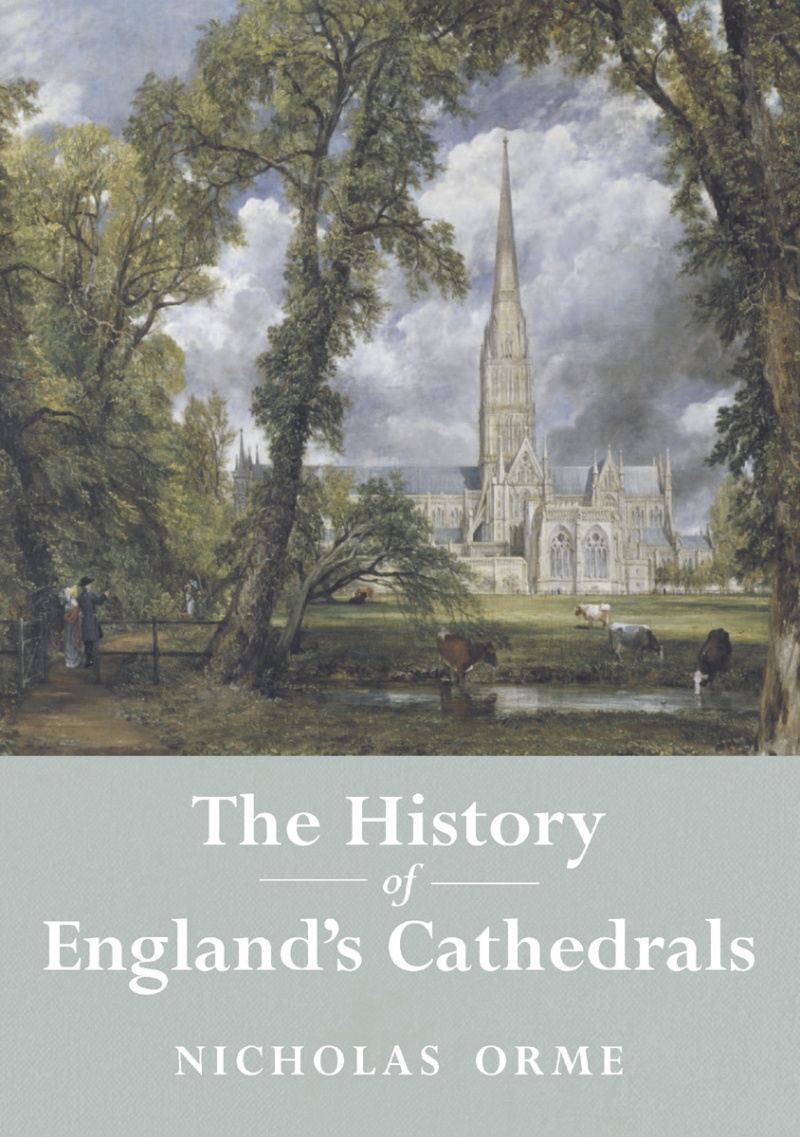 The History of England's Cathedrals
2017. xii, 304 pp. ISBN 978-0-88844-441-7 • Cloth • $45
England's sixty or so Anglican and Roman Catholic cathedrals are among its most iconic buildings and attract thousands of worshippers and visitors every year. Yet though much has been written about their architecture, there is no complete guide to their history and activities. This book provides the first rounded account of the whole of their 1700 years from Roman times to the present day.
Published outside North America by Impress Books
It explains the layout of their buildings, the people who ran them, their worship and music, their links with learning and education, and their outreach to society. It relates their history to the history of England and shows how they adapted to change and weathered disasters to survive as great repositories of our national history.
Author
Nicholas Orme is a leading English historian: the author of nearly thirty books on a notably wide range of topics including religion, childhood, schools, hospitals, social history, literature, and sport. His classic study of medieval children has been widely praised, and he has worked and published on the history of cathedrals for many years. He is an emeritus professor of history of Exeter University and has been elected as a corresponding fellow of the Medieval Academy of America.
Endorsements
The Cathedrals of England are institutions older than the realm itself, and are perhaps more cherished and flourishing now than they have ever been, as this richly enjoyable volume makes clear. There can be no-one better qualified than Nicholas Orme to present the full range of their long history.

Diarmaid MacCulloch, University of Oxford
Reviews
In this fascinating volume Nicholas Orme reveals his vast knowledge of the subject of English cathedrals. By standing back to see the bigger picture, Orme steers the reader clearly and succinctly through the many changes the cathedrals underwent. Although being very much a skate across the surface of the subject, this volume achieves the almost-impossible task of being both accessible to the casual reader and a reference book for those looking for further information.

Valerie Hitchman, in Sixteenth Century Journal (2018)
Ordering
Customers in North America please order through University of Toronto Press Distribution by phone (1-800-565-9523) or by email (utpbooks@utpress.utoronto.ca). If you would like to order through UTP Distribution using another method such as mail or fax, please click here for a full list of contact and ordering methods. PIMS books are also available on Amazon.
Published outside North America by Impress Books External Link.