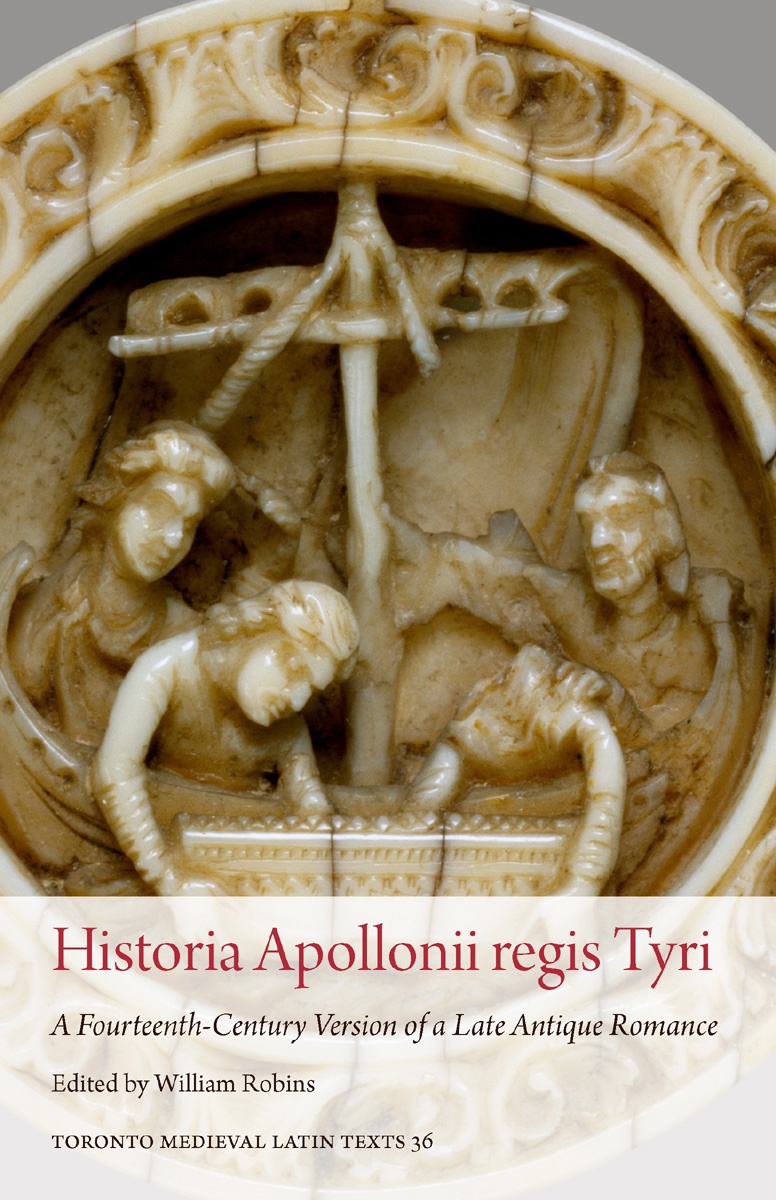 Historia Apollonii regis Tyri: A Fourteenth-Century Version of a Late Antique Romance
Edited from Vatican City, Biblioteca Apostolica Vaticana, MS Vaticanus latinus 1961
TMLT 36 • xii, 124 pp. • 2019 • ISBN 978-0-88844-486-8 • Paper • $19.95
With its shipwrecked princes, pirates, and princesses, the Historia Apollonii regis Tyri provided medieval Europe with one of its most popular and influential narratives.
The tale incorporates many literary features characteristic of the ancient Hellenistic novel, but differs markedly from its Greek predecessors: its narrative is presented in condensed fashion, its description of characters and events is straightforwardly functional, and the style of its Latin simple. While these features make the Historia Apollonii an oddity among the ancient novels, they contributed to the appeal the story held for later readers and writers in medieval Europe. This edition provides a text of the Latin Historia Apollonii as a reader from the later Middle Ages might have encountered it, from a manuscript written in Italy in the middle of the fourteenth century.
Published for the Centre for Medieval Studies by the Pontifical Institute of Mediaeval Studies.
Ordering
Customers in North America please order through University of Toronto Press Distribution by phone (1-800-565-9523) or by email (utpbooks@utpress.utoronto.ca). If you would like to order through UTP Distribution using another method such as mail or fax, please click here for a full list of contact and ordering methods. PIMS books are also available on Amazon.
Customers outside North America please order through Brepols Publishers. PIMS books are available through the Brepols online catalogue.
To view our desk copy policy, click here.