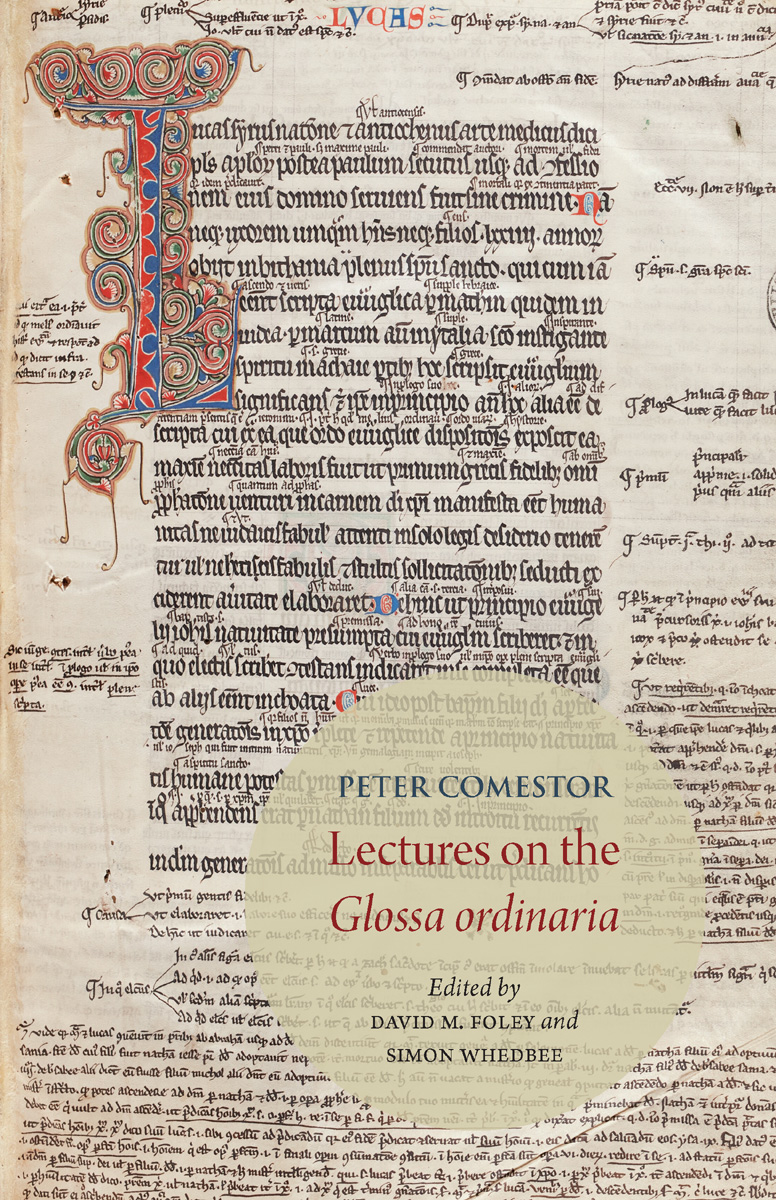 Peter Comestor. Lectures on the Glossa ordinaria
Edited from Troyes, Médiathèque du Grand Troyes, MS 1024
Forthcoming
TMLT 37 • xii, 158 pp. • 2021 • ISBN 978-0-88844-487-5 • Paper • $17.95
Edited for the first time from the late twelfth-century manuscript Troyes, Médiathèque du Grand Troyes, MS 1024, the prefatory material of Comestor's lecture courses on the four glossed Gospels offers a unique glimpse into the classroom of one of Paris's preeminent masters at the height of the renaissance of the twelfth century.
Peter Comestor's oral lectures on the Glossa ordinaria were originally delivered at the cathedral school of Paris around the year 1160 and survive in the form of student transcripts. As one of the period's pioneering masters, Comestor lectured using the newly-fashioned biblical Gloss as his textbook, meticulously weaving its component glosses into his teaching to distil its richly varied patristic exegesis. While at times elegant and consciously rhetorical, Comestor's lectures are preserved in vividly conversational Latin, bearing traces of the master's direct address to his students and lively examples drawn from contemporary life in the schools.
Published for the Centre for Medieval Studies External Link by the Pontifical Institute of Mediaeval Studies.
Ordering
Customers in North America please order through University of Toronto Press Distribution. Please contact UTP Distribution directly by email, phone, or mail (PIMS books are not available through the UTP online catalogue). PIMS books are also available on Amazon.
Customers outside North America please order through Brepols Publishers. PIMS books are available through the Brepols online catalogue.
To view our desk copy policy, click here.