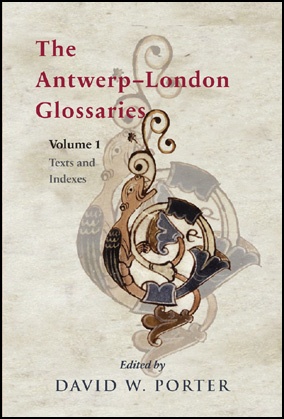 The Antwerp–London Glossaries
The Latin and Latin–Old English Vocabularies from Antwerp, Museum Plantin-Moretus 16.2 – London, British Library Add. 32246.
Volume 1: Texts and Indexes
PDOE 8. 2011. xii, 258 pp. Cloth. ISBN 978–0–88844–908–5 • $85.00
The Antwerp–London Glossaries are eleventh-century descendents of the earliest English school text. A varied collection with five parts, the glossaries have at their heart the Etymologies of Isidore of Seville.
View prelims and contents