A Gold Medal for a PIMS Fellow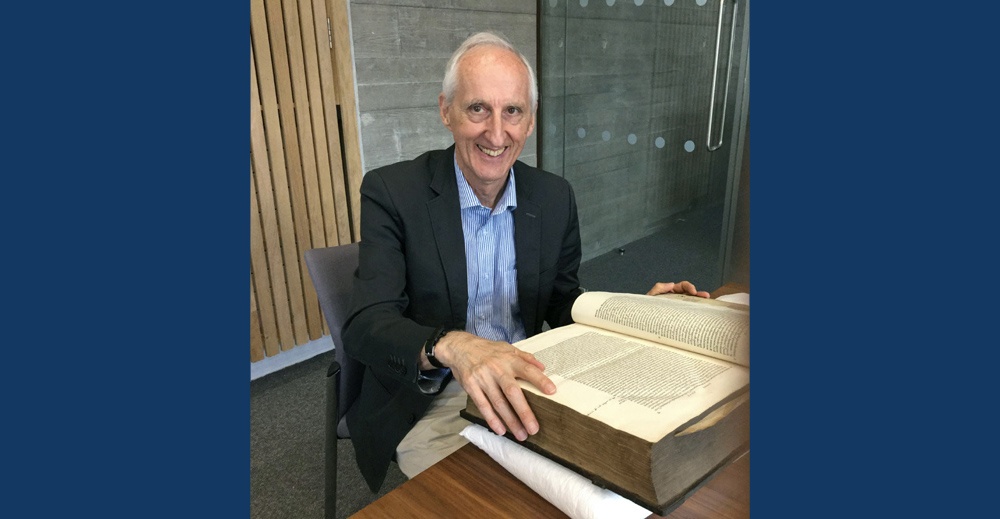 Prizes & Awards
James P. Carley, Fellow of the Pontifical Institute, has been chosen as the recipient of the Bibliographical Society's 2019 Gold Medal.
Founded in 1892, the Bibliographical Society is the senior learned society dealing with the study of the book and its history. From time to time the Society awards a Gold Medal for distinguished services to bibliography to individuals who have made an outstanding contribution to the development of the subject and the furtherance of the Society's aims.
A Fellow of the Royal Society of Canada, James Carley is also Distinguished Research Professor Emeritus at York University, Honorary Professor at the University of Kent, and Honorary Research Fellow at Lady Margaret Hall, Oxford.
While known chiefly for his work on Tudor bibliographers, on the survival of medieval books in post-dissolution England and the foundation of the royal library, his interests extend to the Arthurian tradition and monastic history. He is the author of Glastonbury Abbey and the Arthurian Tradition (Cambridge, 2001), The Books of King Henry VIII and His Wives (London, 2004), and the editor and translator of John Leland's De uiris illustribus (Toronto and Oxford, 2010), the inaugural volume in the Institute's series devoted to British Writers of the Middle Ages and the Early Modern Period. A facsimile edition of King Henry's Prayer Book: BL Royal MS 2 A.xvi (London, 2009) features his commentary. He delivered the Sandars Lectures in Bibliography in 2011 at the University of Cambridge, and is currently at work on the second volume of commentary on Leland's masterwork.
The presentation of the Gold Medal will take place before the lecture on Tuesday, 21 January 2020, at the Society of Antiquaries.
Update, 24 January 2020: A photo taken at the presentation.