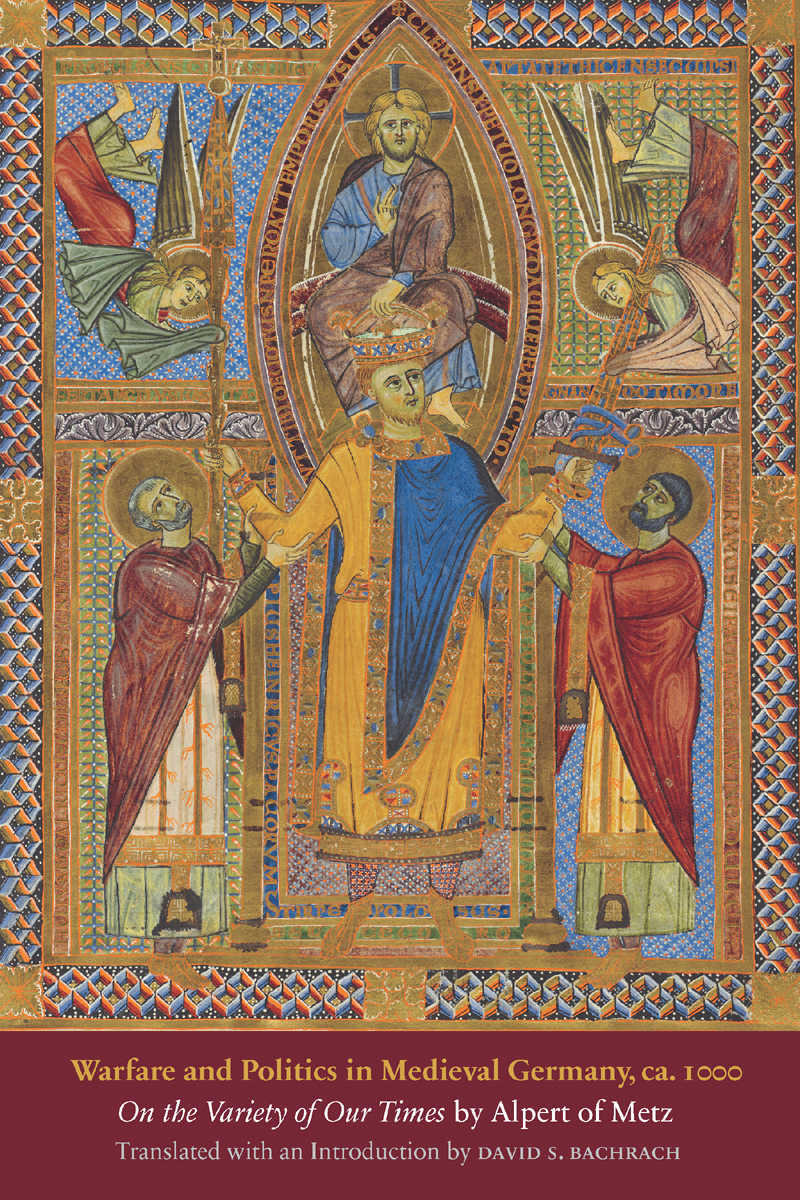 Warfare and Politics in Medieval Germany, ca. 1000: On the Variety of Our Times, by Alpert of Metz
MST 52. 2012. xxxviii, 96 pp. ISBN 978–0–88844–302–1 • $18.95
Written in the early eleventh century, the De diversitate temporum by Alpert of Metz is an indispensable contemporary account for our understanding of the history of the Low Countries at the turn of the first millennium. 
View prelims and contents
Ordering
Customers in North America please order through University of Toronto Press Distribution. Please contact UTP Distribution directly by email, phone, or mail (PIMS books are not available through the UTP online catalogue). PIMS books are also available on Amazon.
Customers outside North America please order through Brepols Publishers. PIMS books are available through the Brepols online catalogue.
To view our desk copy policy, click here.