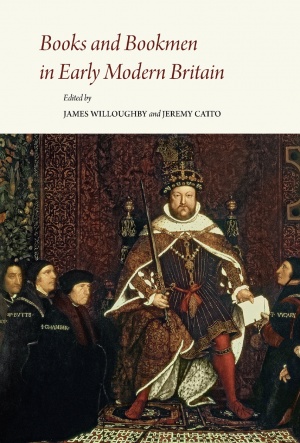 Edited by
James Willoughby and Jeremy Catto
Forthcoming.
Papers in Mediaeval Studies 30. 2018. xxvi, 450 pp. ISBN 978-0-88844-830-9 • Cloth • $95
This gathering of eighteen essays explores a period in Britain when the world of letters was brought under harness by the political centre as it had never been before or has been since. The importance of royal patronage for authors and printers alike is the subject of several of these studies; others are concerned with the dangers of unorthodox reading in Tudor England. The break-up of monastic libraries is another theme, as witnessed not only in England but also by observers in the Low Countries and Italy. Also included are studies on the post-dissolution movement of medieval books into the universities and into royal and aristocratic collections, aspects of female reading, verse composition, and the act and art of writing by hand, with some editions of hitherto unprinted texts.
READ MORE