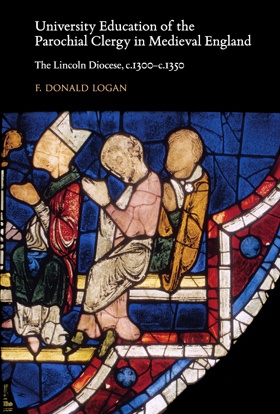 Studies and Texts 188. 2014. xiv, 198 pp.
ISBN 978–0–88844–188–1 • Cloth • $80.00
The need for an educated parochial clergy had been seen from early times. During the first half of the fourteenth century, over twelve hundred rectors of Lincoln diocese received permission to absent themselves from their parishes to attend university. Many dispensations were granted by virtue of Pope Boniface VIII's decretal Cum ex eo of 1298, but the Lincoln bishops' registers reveal a much wider practice. This volume examines this educational phenomenon and concludes with an appendix listing the Lincoln rector/students and the permissions they received.
READ MORE