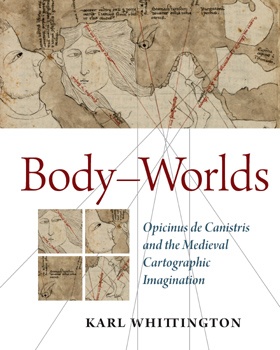 Studies and Texts 186; Text Image Context: Studies in Medieval Manuscript Illumination 1. 2014. xii, 212 pp.
New in Paperback (2016): ISBN 978-0-88844-426-4 • $45.00
Casebound: ISBN 978-0-88844-186-7 • $85.00
The Italian priest Opicinus de Canistris fell ill in 1334 and had a divine vision that inspired drawings of continents and oceans transformed into human figures; these beautifully strange drawings relate to contemporary maps and seacharts, religious iconography, medical illustration, and cosmological diagrams.
READ MORE