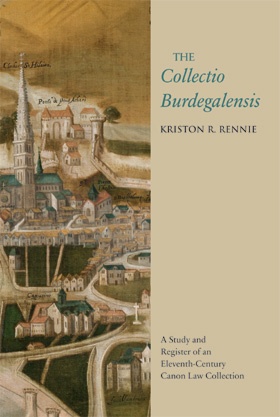 Studies and Texts 185; Mediaeval Law and Theology 6. 2013. xiv, 248 pp.
ISBN 978–0–88844–185–0 • Cloth • $95.00
This book offers a study and register of the French canon law collection known as the Collectio Burdegalensis. Considerable attention is devoted to the compiler's use and organisation of legal sources, and a rich historical background of church reform in late eleventh-century Aquitaine is provided. By examining when, where, by whom, and how this collection was made, the study re-evaluates its place and value among other legal collections of the period.
View prelims and contents  
READ MORE