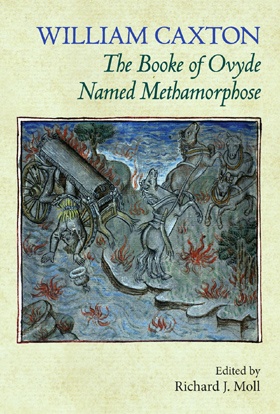 Studies and Texts 182; British Writers 4. 2013. viii, 652 pp.
ISBN 978–0–88844–182–9 • Cloth • $150.00
William Caxton's translation of the prose Ovide Moralisé was the first English version of Ovid's Metamorphoses. Caxton's translation can be used as an entry point into the complex textual tradition of Ovidian commentaries. The present edition seeks to renew interest in Caxton's text and to encourage study of it in its own right.
NOTE: Co-published with The Bodleian Library (ISBN 978–1–85124–253–5). Customers in Europe, including the United Kingdom: please order this title from Bodleian Library Publishing.
View prelims and contents 
READ MORE