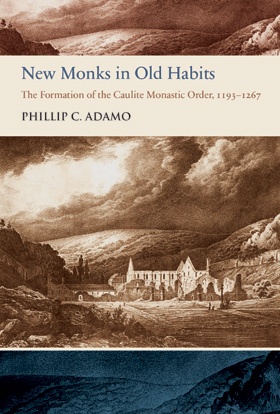 Studies and Texts 189. 2014. xvi, 260 pp.
ISBN 978–0–88844–189–8 • Cloth • $85.00
The eleventh to the thirteenth centuries saw the growth of a number of movements seeking monastic reform. The Caulites, or Valliscaulians, named for the site of their first monastery in northwest Burgundy, were innovators in monastic practice. They expanded throughout a broad region in western Europe, and counted among their benefactors some of the most important noble families of their day. The order lasted almost six centuries, yet remains obscure in the historiography of medieval monasticism.
READ MORE